Join us on Wednesday January 6th 2021 at 7pm CST for a free information session, The Case for Police-Free Schools, co-presented with the Institute for Humanities at the University of Manitoba and Winnipeg Police Cause Harm.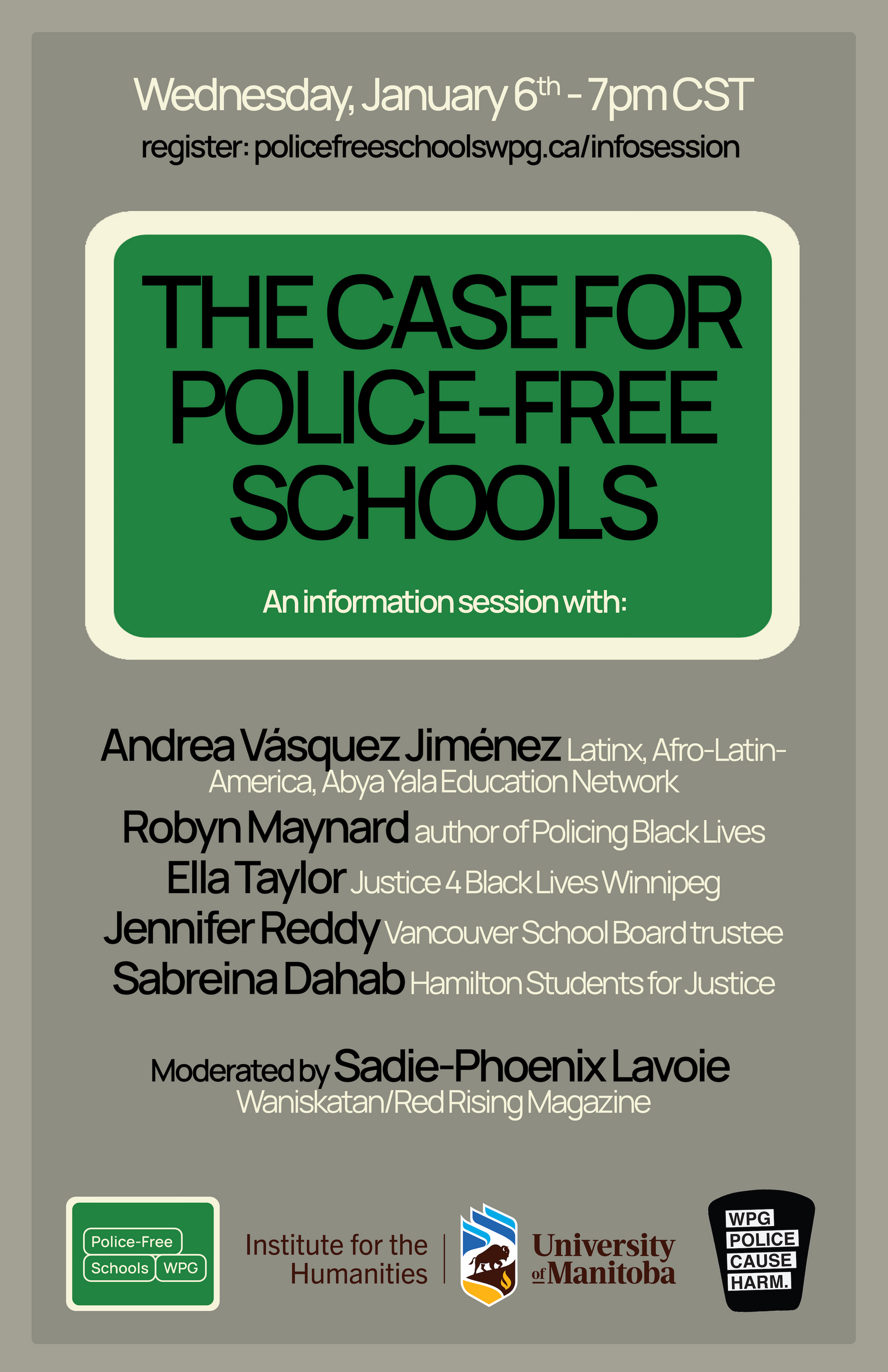 Cities and school boards across Canada are choosing to end police presence in schools as a concrete step toward equity and anti-racist education. In Winnipeg, school boards are starting to reevaluate these programs, as community organizers situate the call for police-free schools within a global movement for racial justice.
Hosted by Sadie-Phoenix Lavoie (Waniskatan/Red Rising Magazine), this information session includes organizers and school trustees from Winnipeg and across the country, including Andrea Vásquez Jiménez (Latinx, Afro- Latin-America, Abya Yala Education Network), Robyn Maynard (author of Policing Black Lives), Ella Taylor (Justice 4 Black Lives Winnipeg), Sabreina Dahab (Hamilton Students for Justice) and Jennifer Reddy (Vancouver School Board trustee).
If you're a parent, student, teacher, education worker, school trustee, administrator, or simply want to learn more about this movement, please join the discussion and register for this free information session.